If you have a fanpage on Facebook related to FC 24, or you upload videos on YouTube related to Ultimate Team

We will probably be interested in advertising our website for an adequate remuneration!
The key factor for us is how many people can see the posts on the fanpage / the videos on YouTube and we will base our decision on that.

As of now, we are interested in collaborating with channels that are already developed, those with over 10 thousand subscribers.
The subject matter of the materials should be related to FC 24 and Ultimate Team. We can start collaborating with less developed channels (below 10k subs) if they look promising and have a chance of reaching the specified number of subscribers within a short time. We don't sponsor creators who are just planning to start posting on YT or those who come back after a break and need coins for development.

We offer regularly paid remuneration (set individually for each channel). As the channel develops, of course, it is possible to renegotiate the conditions of the collaboration. On top of that, we provide promotional support using our social media. If both parties are satisfied, we will be happy to undertake collaboration for a longer period of time.
Currently collaborating with us are: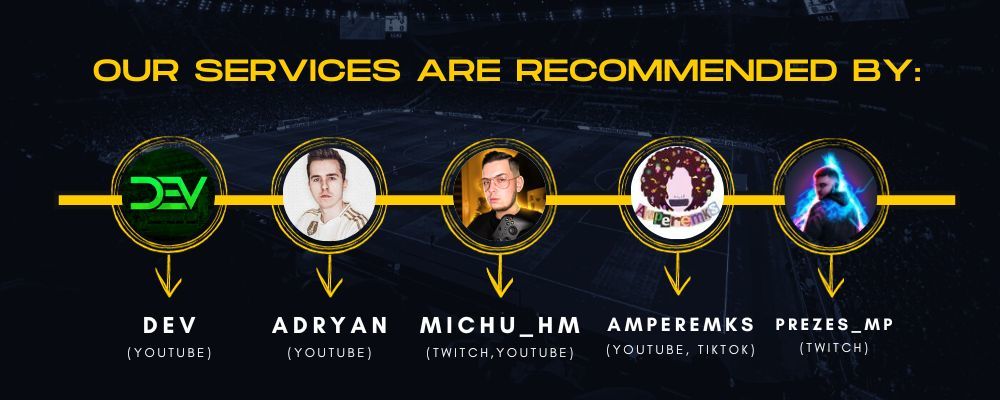 Fill out the form below and wait for us to contact you: